Located off the beaten path, on the western side of the island in the parish of Westmoreland, Mayfield Falls is an eco tourism attraction that offers a more natural and less crowded version of the island's most famous waterfall attraction on the north coast, namely Dunns River Falls. Perfect for nature lovers this tranquil venue consists of two beautiful waterfalls, approximately 21 natural pools (fondly called "Jacuzzis" by the locals because of their frothy appearance and the soothing feeling of their bubbles) and cascades, more than 50 types of ferns, other unique flora, fauna and endemic wildlife including butterflies native only to Jamaica.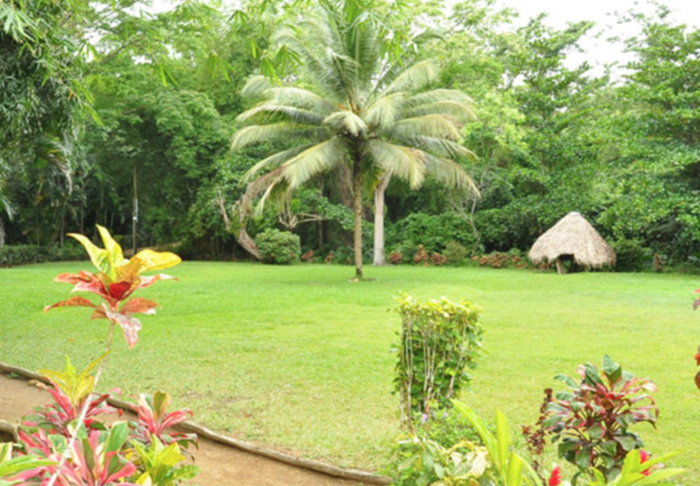 Located in Glenbrook Westmoreland the journey to get there isn't a short one but at its end every twist and turn through the small towns and cool mountains, will be worth it. Arriving to a scenic property covered in manicured lawns and bamboo walkways, and spread over several acres, guests are guided to the falls by knowledgeable tour guides who will tell the history of the area, falls and the healing powers of the native plants.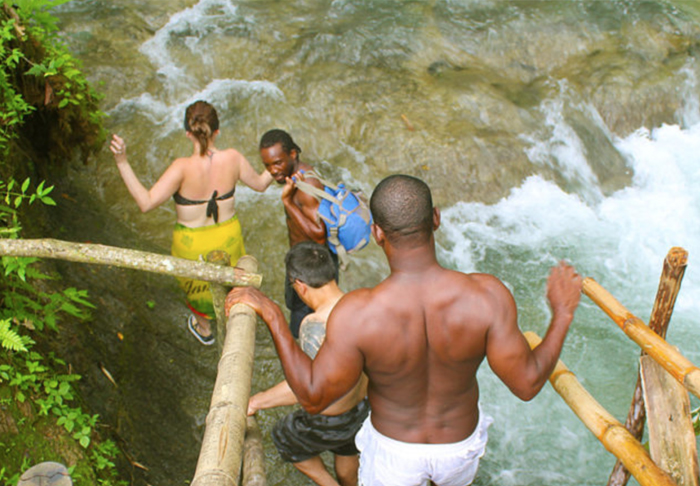 When you finally get to the Mayfield River – a tributary of the Cabarita River -- the journey continues upstream another 40 minutes with the option on the way to swim through an underwater tunnel and jump in and out of several pools. Either way you'll enjoy the scenic view as you move from pool to pool of crystal clear river water surrounded by a lush tropical rainforest in this idyllic setting. If you are feeling adventurous, find your way up to and under "The Washing Machine," the tallest cascade at 9.8Ft high on property and found in the upper most part of the falls. The rush of the water falling over your head, neck and shoulders won't disappoint or fail to further relax you while you have this quintessential island experience.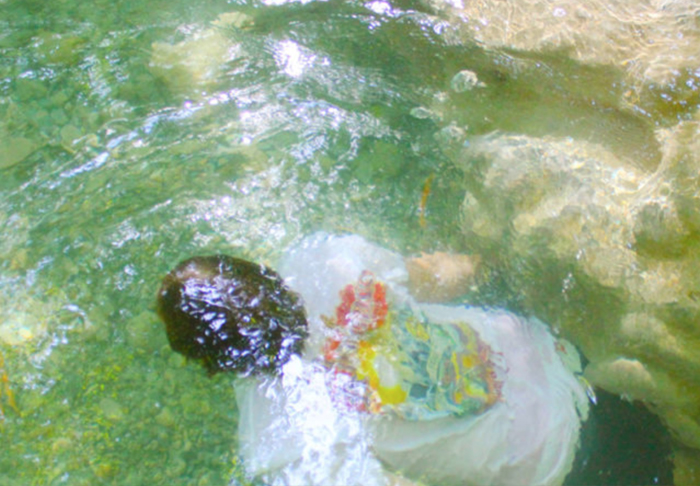 When you are ready to get out and warm up, there is a small café with picnic style outdoor seating that offers tasty Jamaican fare, fresh juices and a taste of seasonal fruits. There is also a changing area with bathrooms, lockers, and water shoes for rent. It costs a few dollars to get in but the funds go to maintaining the property and paying the tour guides who in addition to their regular duties will help carry personal items and take photos for you; tips are welcomed.