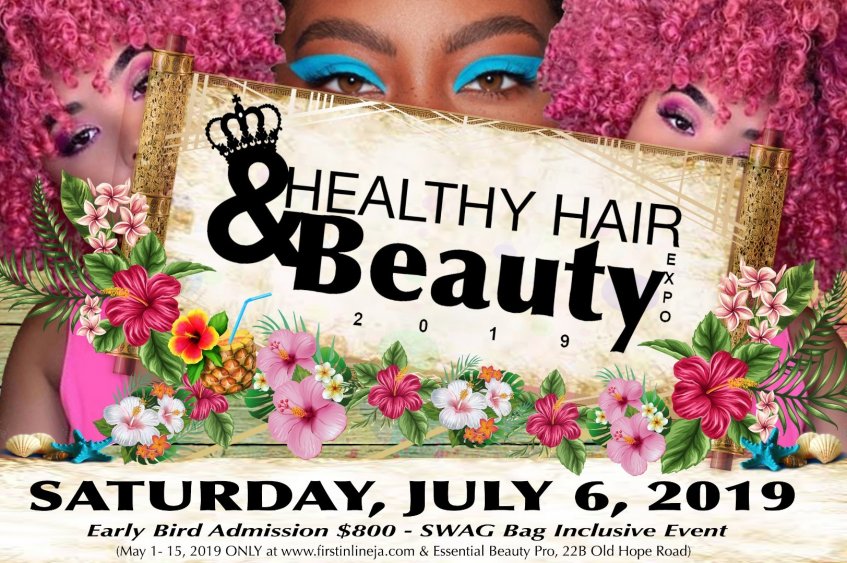 Ladies! The ULTIMATE Healthy Hair & Beauty Expo in Jamaica is back!
And it's even BIGGER & BETTER than before!
HAIR & BEAUTY Enthusiasts come to support quality local & international HAIR CARE & BEAUTY brands.
Grab your friends & get READY for DISCOUNTS! CONSULTATIONS! MAKEOVERS! GIVEAWAYS & so much more!
LOCATION
Venue
Address
Location
Description
Video
Map
Spanish Court Hotel
1a St Lucia Avenue, Kingston
Jamaica
Kingston
Kingston
View Map
SCHEDULE
| Activity | Description | Venue | Age | Start Date | End Date | Video |
| --- | --- | --- | --- | --- | --- | --- |
Inventory Prices
May.13.2019 05:49PM - May.13.2019 05:49PM
| Name | Price | Type | Age | Activity | Availability(1 Tickets) |
| --- | --- | --- | --- | --- | --- |
| Health Hair & Beauty Expo | JMD1000.00 | General Admmission | | All Activity | |
Jul06
Health Hair & Beauty Expo
July 06th ,2019
12:00 PM
1a St Lucia Avenue, Kingston, Jamaica, Kingston, Kingston
JMD 1000.00
© 2019 Jamaica Experiences All Rights Reserved