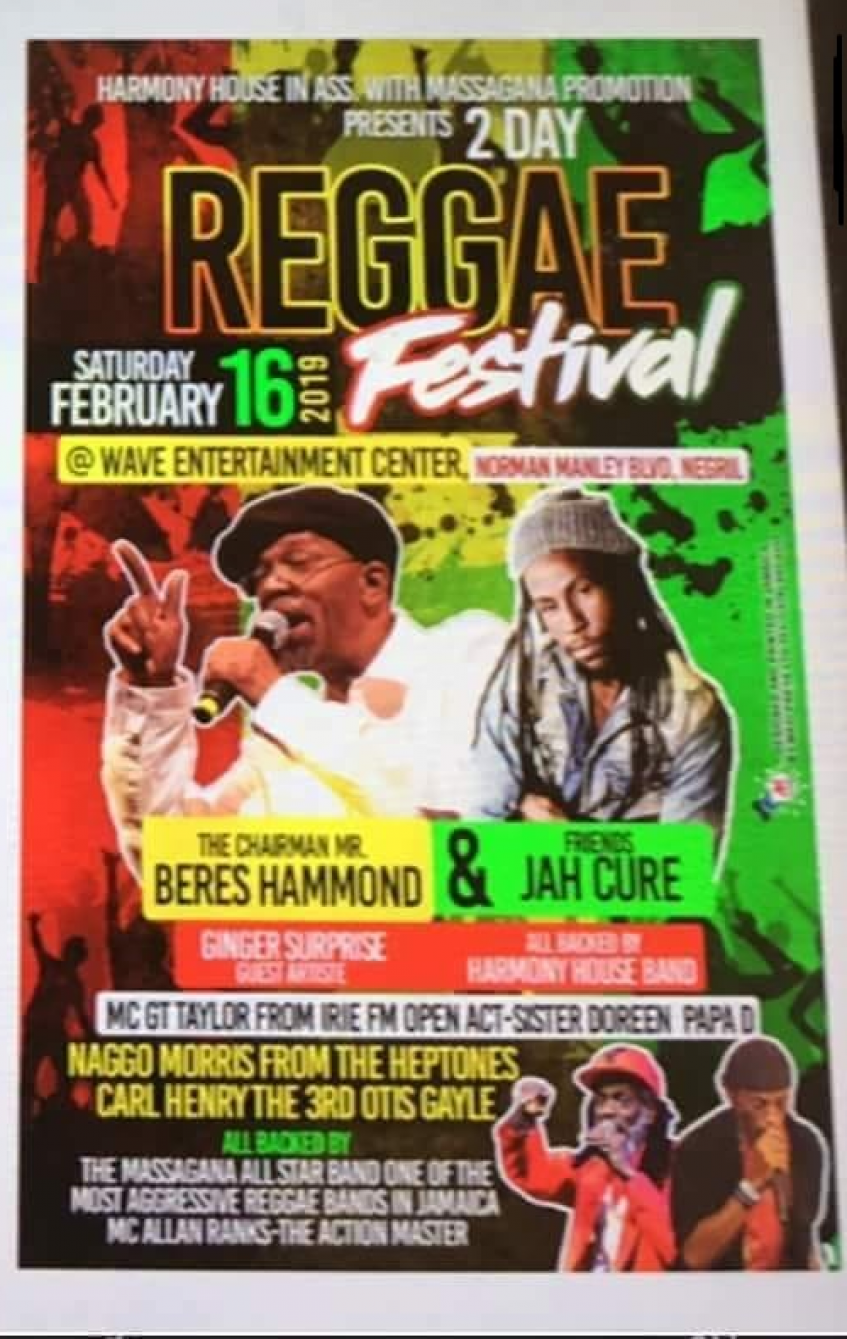 Vintage Solid Gold Show brought to you by Massagana Promotions, Lloyd Parks & We the People Band presents Jamaica's best Rocksteady, Roots Reggae singers featuring artists such as Beres Hammond, Ken Boothe, Daddy U Roy, Cornel Campbell, Naggo Morris, Tamlin, Otis Gayle, Pinky Dread, Carl Henry, Reggae Max, Sister Doreen.

Tribute to the late Sergeant Delroy G. Lopez of the Prospective Service.

Part proceeds to NCC Program Health Center and to Annotto Bay Primary School for a football field.
LOCATION
| Venue | Address | Location | Description | Video | Map |
| --- | --- | --- | --- | --- | --- |
SCHEDULE
| Activity | Description | Venue | Age | Start Date | End Date | Video |
| --- | --- | --- | --- | --- | --- | --- |
Inventory Prices
Jan.08.2019 09:34AM - Jan.08.2019 09:34AM
| Name | Price | Type | Age | Activity | Availability(1 Tickets) |
| --- | --- | --- | --- | --- | --- |
| Vintage Solid Gold Rock Steady Lovers Rock | USD4.00 | General Admmission | | All Activity | |
Jan08
Vintage Solid Gold Rock Steady Lovers Rock`
January 08th ,2019
9:35 AM

USD 4.00
© 2019 Jamaica Experiences All Rights Reserved