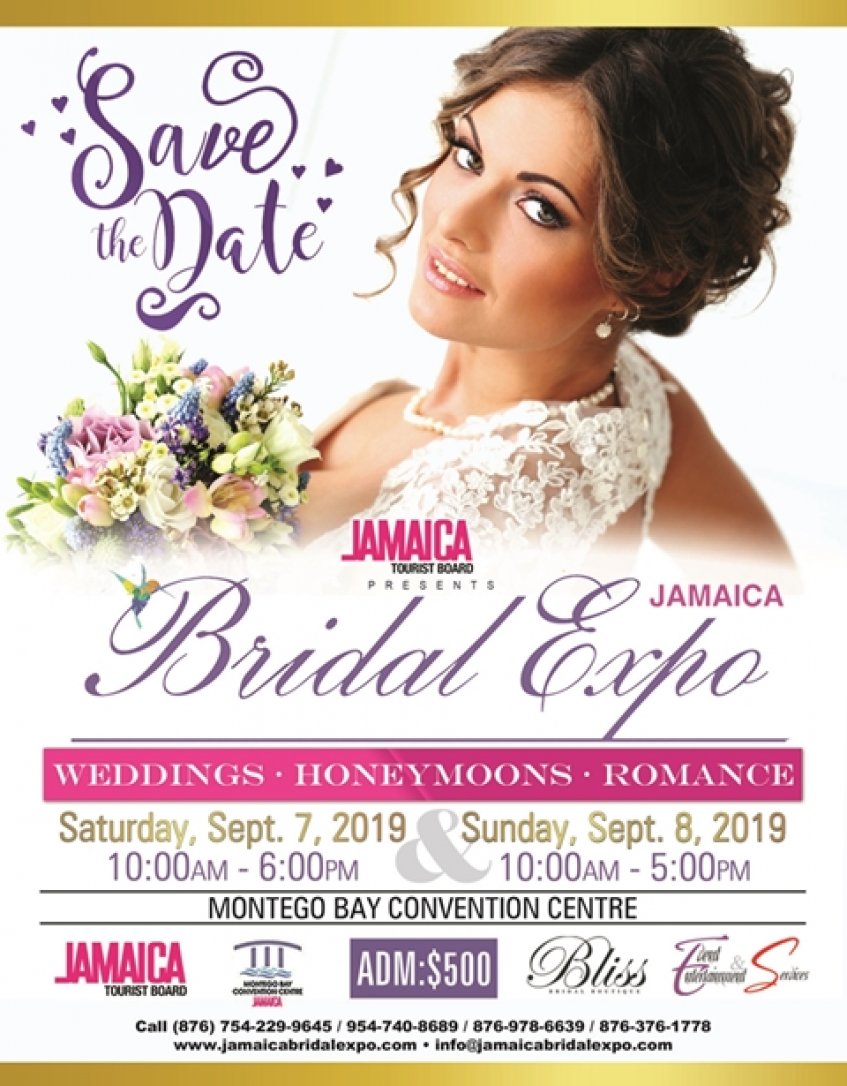 Couples today want a unique and memorable experience for their wedding, and Jamaica has an endless array of options to choose from. Jamaica also continues to be a heavy leader in all Caribbean Destination weddings. Study shows that more than one in three Caribbean destination weddings takes place in Jamaica.
The Jamaica Bridal Expo is a recognized destination wedding event that brings the best Jamaican wedding professionals together all under one roof. This Expo offers wedding professionals and destination brides the opportunity to meet face to face with with the top destinations, best hotels, and services in Jamaica for the Bridal market.
For those in the wedding industry, this is a one of a kind experience to learn and gain new perspectives about the Jamaican Destination Wedding Industry and all that it has to offer. Whether or not you are new to the business or have been in it for years, this event will enable all participants to experience Jamaica, as one of the best wedding destinations in the world.
This expo promises to offer an experience beyond all expectations.
LOCATION
Venue
Address
Location
Description
Video
Map
Montego Bay Convention Centre
Montego Bay Convention Centre,Montego Bay.
Jamaica
Saint James
Montego Bay
View Map
SCHEDULE
| Activity | Description | Venue | Age | Start Date | End Date | Video |
| --- | --- | --- | --- | --- | --- | --- |
Inventory Prices
Jun.27.2017 03:50PM - Jun.27.2017 03:50PM
| Name | Price | Type | Age | Activity | Availability(1 Tickets) |
| --- | --- | --- | --- | --- | --- |
| Jamaica Bridal Expo | JMD500.00 | General Admmission | | All Activity | |
Sep07
Jamaica Bridal Expo 2019
September 07th ,2019
10:00 AM
Montego Bay Convention Centre,Montego Bay., Jamaica, Saint James, Montego Bay
JMD 500.00
© 2019 Jamaica Experiences All Rights Reserved