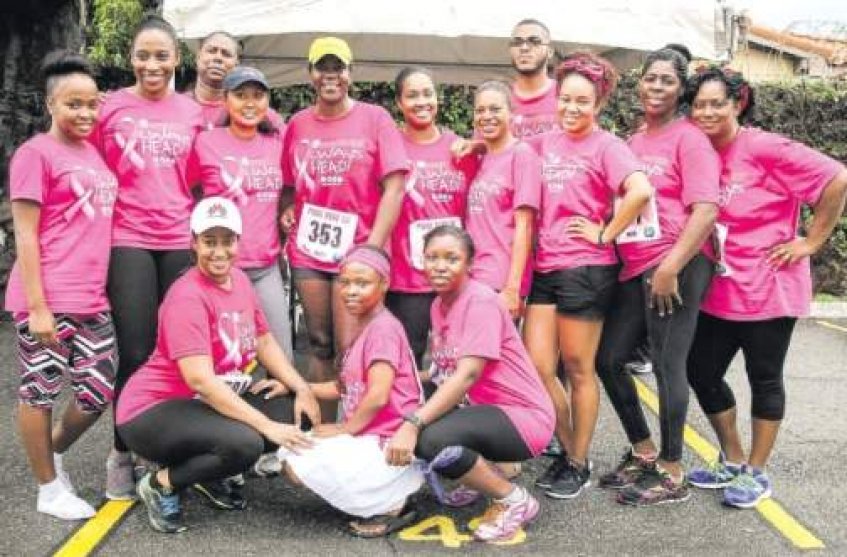 The ICWI/Jamaica Reach to Recovery Pink Run is slated for Saturday, October 27 in New Kingston.
The event is held under the theme, "Tutus and tall socks", and organizers are inviting runners and fun lovers to register for a day of competition and camaraderie as they seek to raise awareness and much needed funds for the Jamaica Cancer Society's Jamaica Reach to Recovery.
Jamaica Reach to Recovery is an affiliate of the Jamaica Cancer Society that provides emotional psychological and financial support to breast cancer survivors. Reach to Recovery consists of volunteers, all of whom are breast cancer survivors, whose roles, in addition to those previously mentioned, also includes providing information and counselling to breast cancer survivors and by extension their families and friends.
LOCATION
Venue
Address
Location
Description
Video
Map
Jamaica Cancer Society
16 Lady Musgrave Road, Kingston 5
Jamaica
Kingston
Kingston
View Map
SCHEDULE
| Activity | Description | Venue | Age | Start Date | End Date | Video |
| --- | --- | --- | --- | --- | --- | --- |
Oct27
ICWI Pink Run
October 27th ,2019
7:00 AM
16 Lady Musgrave Road, Kingston 5, Jamaica, Kingston, Kingston
© 2019 Jamaica Experiences All Rights Reserved