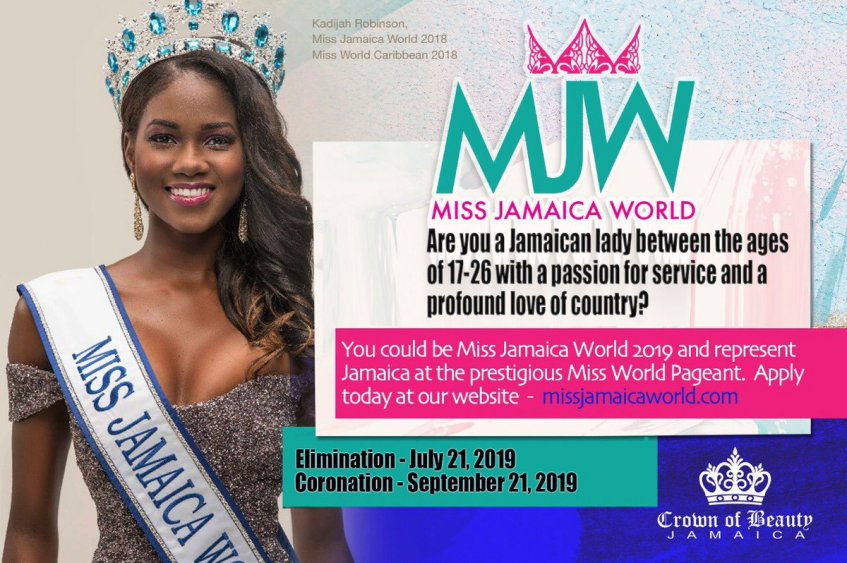 THREE former pageant entrants, university students, and corporate Jamaica employees comprise the 16 finalists in the 2019 Miss Jamaica World beauty pageant. The finalists were unveiled to the public at a media launch on Sunday evening at Jamaica Pegasus hotel in New Kingston.
According to co-franchise holder Weston Haughton, there is a lot in store for this year's staging.
"This year we'll have lots of excitement and a spectacle. We are looking for one queen but believe you me, every time we look and see the 16 girls, we realise there is no runaway winner. That is what is exciting. It could be anybody," Haughton told the Jamaica Observer.
The theme for the pageant is 'Jamaica Jamboree'.
Dahlia Harris, co-franchise holder, spoke about the introduction of two sectional prizes.
"We wanted to look at rewarding the ladies for different things. We think Best Personality is part of being a queen; personality is very important. We have also introduced 'Most Improved'," said Harris.
Prior to the grand coronation inside Pegasus's ballroom on September 21, contestants will participate in fast track events such as Beach Beauty, 'Fitness, Talent', 'Top Model' and Beauty with a Purpose.
LOCATION
Venue
Address
Location
Description
Video
Map
Jamaica Pegasus Ballroom
81 Knutsford Blvd, Kingston 5
Jamaica
Saint Andrews
Saint Andrew
View Map
SCHEDULE
| Activity | Description | Venue | Age | Start Date | End Date | Video |
| --- | --- | --- | --- | --- | --- | --- |
Inventory Prices
Sep.19.2019 11:29AM - Sep.19.2019 11:29AM
| Name | Price | Type | Age | Activity | Availability(1 Tickets) |
| --- | --- | --- | --- | --- | --- |
| | JMD0.00 | General Admmission | | All Activity | |